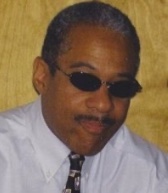 Hear Atty J Barrington Jackson on the failure of our legal institutions, including CCP infiltration into politics, and the deep state attack on traditional American values Tuesday March 8 at Mixon's Fruit Farms. Bring your questions and be equipped and informed!

Read on to be informed about important events and simple actions you can take to make a difference.
In this Email
• J Barrington Jackson Bio
• Go to Open Range Day at Manatee Gun & Archery Club, 9 am - 4 pm, Sunday, March 20
• From Manatee Patriots' Schools Action Team: Pick Your Favorite Meme
• Hear Tamara Fitzgerald on the Justin American Radio Hour Wednesday March 9
• Come to the Sarasota Prayer Breakfast Thursday, March 17
Who: Atty J Barrington Jackson
When: Tuesday, March 8, 6 - 8 pm
Where: Mixon's Fruit Farms Honeybell Hall
2525 27th St. E.
Bradenton, FL 34208
Questions? Contact Manatee Patriots at 941-301-4636 or Email: info@manateepatriots.us
Forward this newsletter to a friend!
Our meetings are free, informal and fun, and you can enjoy our free light refreshments at our snack bar. You'll meet like-minded patriots, learn about our government and our freedoms, and get encouraged, inspired and informed.
J. Barrington Jackson Bio

J. Barrington Jackson is a New York attorney residing in Florida. He is a director and general counsel to an NGO provider to disadvantaged youth in Long Island, NY. He has served as counsel to the Commissioner of Economic Development for the Town of Hempstead, NY; and Deputy attorney for the aforementioned Town and two villages.

Politically, Jay won a primary in 1993 and was the republican candidate in three state and local elections. He served for over thirty years as a republican committeeman in Nassau County, NY and now a republican committeeman in Sarasota, FL. He served as the opposition research officer for a congressional campaign, (James A. Garner, NY-4, 2004) and honored to serve with Ed Rollins, best known as the National Campaign Director for the successful Reagan-Bush 1984 ticket.

Jay is a full time Forex and crypto currency trader.
Go to Open Range Day at Manatee Gun & Archery Club, 9 am - 4 pm, Sunday, March 20

All experience levels are welcome! We have a private outdoor gun range reserved for the day! This is an opportunity for you to come out and do some informal firearms training with our team.
The cost is $30 per shooter**. Arrive at any time and stay for as long as you'd like! We will provide targets and a safe training environment for the day. If interested, we can also offer one-on-one instruction for an additional fee.
Once on the property follow the dirt/gravel road past the front office along the edge of the property until you see our banner. Upon arrival please check in with Dave, Jeremy, or Tom. We'll have you fill out a waiver form and collect the $30 fee. We accept cash, check, credit card, and Venmo. From there we'll work to get you on the firing line.
Event will take place rain or shine, hot or cold. Please bring your own firearm(s), ammo, eye & ear protection, closed toe shoes, sun protection, drinks/snacks. If you have a holster for your handgun – bring it.
IF YOU PLAN TO ATTEND PLEASE RSVP 1 of 3 ways:
E-mail us directly info@missionselfdefense.com
OR
Via our WEBSITE www.missionselfdefense.com
(Navigate to Contact Page, Leave us a message)
OR
Reply directly to this email (if this was received via email)
ALSO CHECK OUT THE 'EVENTS' TAB FOR OTHER CLASSES ON THE SCHEDULE
** The cost of the range rental has been increased by MGAC.
MGAC has also imposed a "no later than 7 days from reservation" cancellation policy. If we don't have adequate RSVP sign-ups by the 13th, then we'll be forced to cancel the date. Any prior RSVP respondents will be notified should the need arise.
Manatee Gun & Archery Club Location:
1805 Logue Road, Myakka City, FL 34251
http://manateegunclub.com/plan-visit/
From Manatee Patriots' Schools Action Team: Pick Your Favorite Meme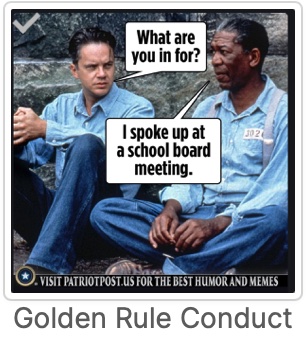 Above is the winning meme for February.
Manatee Patriots Manatee County Schools Action Team is hosting a "Meme Contest" to find the humor in our current school board.
Go to the Manatee County Schools Action Team page on our website and click on any of the pictures to select the meme which best expresses the issue that aggravates you the most.
We want to hear from you! To go there now, click this link.
Hear Tamara Fitzgerald on the Justin American Radio Hour Wednesday, March 9

Don't miss the "thinking person's" conservative talk radio show, the Justin American Radio Hour. The show airs on AM 1490 Bradenton every Wednesday evening, from 8:05-9 pm Eastern time. You can also listen online at https://1490wwpr.com/listen-online-streaming/ and watch on Facebook Live, https://www.facebook.com/IamJustinAmerican/.
For this upcoming show on Wednesday, March 9th, I welcome our very own Tamara Fitzgerald, retired Foreign Service Officer, Tamara has significant experience with Russian diplomacy and its relations with Ukraine, and we all need to become better educated on this topic during these tense times on the international scene, Keep on supporting small businesses, and we'll see you on the airwaves!
From the Sarasota Prayer Breakfast Committee
Come to the Sarasota Prayer Breakfast Thursday, March 17
This year, 2022, will be the 50th Anniversary of the Sarasota Prayer Breakfast. It gives us great pleasure to invite you to join us for breakfast Thursday morning, March 17th to pray for our community.
The Sarasota Prayer Breakfast is a way for us to come together in unity and fellowship to pray for our leaders. We will give thanks for God's many gifts to us; namely Jesus, our families, our friends and this marvelous community in which we live.
We have a great line up of other presenters on the program. Our keynote speaker is William Federer, nationally known speaker, best-selling author, and president of Amerisearch, Inc., which is a publishing company dedicated to researching America's noble heritage. He hosts the daily television program, Faith in History, and his daily radio show, The American Minute, is broadcast across America and on his website: AmericanMinute.com
Joy Irwin Schtakleff (whose father, Astronaut Jim Irwin, had an encounter with God while on the moon) is giving the opening prayer; and Ricky Bolden (former Cleveland Browns player and now a pastor and motivational speaker) is giving the Prayer for Leadership – just to mention a few! For more detailed information about other presenters on the program visit:
https://sarasotaprayerbreakfast.com/events/prayer-breakfast/
We request that you be seated by 7:45 a.m. when a plated breakfast will be served. The program will start promptly at 8:00 a.m. and concludes at 9:45 am.
To request tickets, please click on the graphic below:
For additional information:
e-mail: Info@SarasotaPrayerBreakfast.com
or call (941) 350-6075
Please join us in praying for this very important 50th Sarasota Prayer Breakfast event. Our community thanks you for your interest, prayers, attendance and support.
An Informed Citizenry is the best weapon against tyranny!
Now more than ever, Conservatives need to be organized and informed. There still remains a number of Manatee Patriots subscribers missing vital information. So we are providing a link so that you can update your information in order for us to keep you informed on important issues, meetings, and events. To do so, simply click this link.

Read the Blockbuster post written by our own Tammy Fitzgerald on the current conflict in the Ukraine.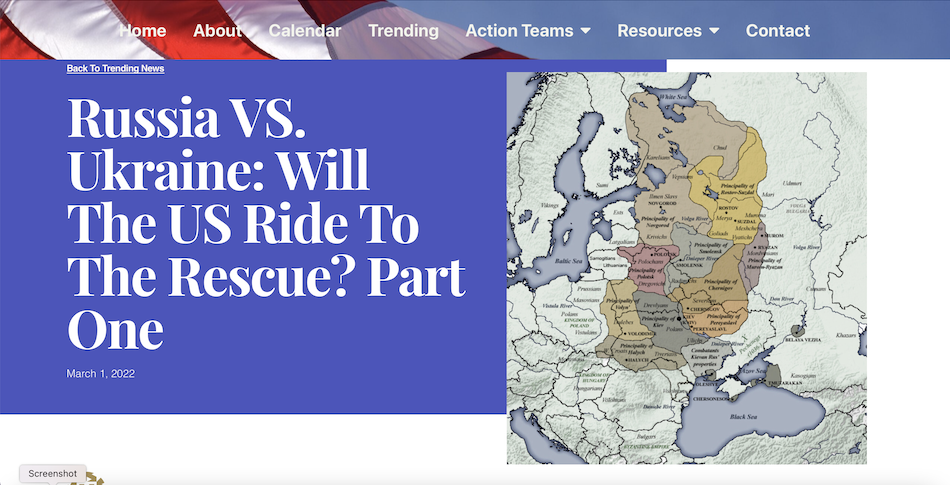 You can check out this exceptional 2-part article by clicking this link: https://manateepatriots.us/trending-2/