Help Angel and Ken Harrelson and the January 6 Families—
Following up on Angel Harrelson's Talk at Manatee Patriots on January 4, 2022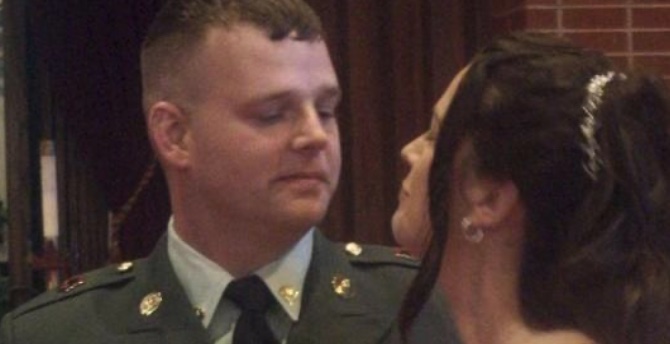 The week of January 24, Angel Harrelson, wife of January 6 prisoner Ken Harrelson, communicated that Ken has finally been let out of solitary confinement after being diagnosed with shingles (which is not contagious). But he's still being held (unconstitutionally) prisoner.
When she spoke to our group during our January 4 meeting, Angel gave us several actions we can take to help the January 6 prisoners and their families. Please do them—check out this updated list!
1. Pray the prayers Angel lists on GiveSendGo including this one: "Please pray for the truth to be told and ask God to put the fear into Satan to keep him away from our family." See the rest here: https://givesendgo.com/G22ZH
2. Go to https://www.patriotfreedomproject.com for lots of info and actions: read about the prisoners, and their families. There you can donate to any of the prisoners' GiveSendGo.
3. Write letters to the prisoners. Go to https://www.patriotfreedomproject.com. Then click on Connect with a 1/6er and you'll see an address where you can write to one or to each one (of the MANY still held prisoner!)
4. WEEKLY, write Angel's Congressman, Bill Posey, Rep Vern Buchanan, Senators Scott and Rubio, and Gov DeSantis. Tell them to ACT NOW to free the Jan 6 prisoners. Put it in your calendar to do weekly!
Contact:
DeSantis: (850) 717-9337; governorron.desantis@eog.myflorida.com
Rep Vern Buchanan: https://buchanan.house.gov/contact/email-me
Senator Rick Scott: https://www.rickscott.senate.gov/contact/share-your-opinion
Senator Marco Rubio: https://www.rubio.senate.gov/public/index.cfm/contact
Ken Harrelson's Rep, Bill Posey: Best way for us to contact Posey is a stamped and mailed letter: Congressman Bill Posey, 2150 Rayburn HOB, Washington, DC 20515.
Here is a sample message:
Dear Governor DeSantis,

Stop this un-American travesty. It's now been over a year that American citizens are being unconstitutionally held in prison for being in the Capitol Jan 6 2021. We are counting on you to do all you can starting today to free these citizens, many of whom are veterans. Please act now.
5. If you haven't already, watch and share Newsmax's documentary, "Day of Outrage." This is a well-done, fact-based video about Jan 6 and the government's tyrannical response. You can get Newsmax TV free on Roku. For information on "Day of Outrage" documentary: https://www.newsmaxtv.com/outrage