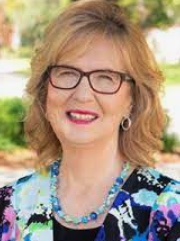 Voter demographics are changing in Florida. Find out what that means for us when Dr Susan MacManus speaks at Manatee Patriots Tuesday, January 11, 2022 at 6 pm at Mixon's Fruit Farms.

Thank you to those who brought sodas on January 4. We still need several more 2-liter bottles to be stocked up. Will you help?
Update: Following up on Angel Harrelson's talk at Manatee Patriots, January 4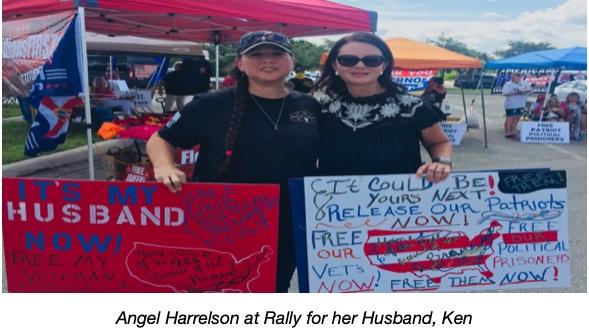 Update from Angel: Angel Harrelson spoke to Manatee Patriots January 4, riveting attendees with a heartbreaking story of the ordeal her family has been through since her husband, Ken, was imprisoned for being in the capitol January 6, 2021.
Since then, Angel reports that her family home now has running water! Hooray! On another note, her husband's bond hearing, which had been scheduled for January 6, was POSTPONED until next week. Please pray for speedy justice for Ken and all the 1/6ers.
Here are more actions Angel suggested we can do. Please do them!
1. Pray the prayers Angel lists on GiveSendGo including this one: "Please pray for the truth to be told and ask God to put the fear into Satan to keep him away from our family." See the rest here: https://givesendgo.com/G22ZH
2. Go to https://www.patriotfreedomproject.com for lots of info and actions: read about the prisoners, and their families; you can donate to every prisoner's GiveSendGo.
3. Write letters to the prisoners. Go to https://www.patriotfreedomproject.com. Then click on Connect with a 1/6er and you'll see an address where you can write to one or to each one (of the MANY still held prisoner!)
4. Write Angel's Congressman, Bill Posey, and Gov DeSantis. Tell them to ACT NOW to free these citizens. posey.bill.web@flsenate.gov and GovernorRon.Desantis@eog.myflorida.com
Read on to be informed about important events and simple actions you can take to make a difference.

In this Email
• Dr Susan MacManus Bio
• Register for DEFEND 2022 to Secure Florida Elections in 2022
• Sign up to be at the Manatee GOP booth for the Manatee County Fair
• Attend Leadership Institute's School Board Activist Workshop January 19
• Transformed: From Criminal to Patriot—Hear Mystery Guest on The Justin American Radio Hour
• Rally to Support Constitutional Carry in Florida, Saturday, January 22

Who: Dr Susan MacManus
When: Tuesday, January 11 at 6 pm
Where: Mixon's Fruit Farms Honeybell Hall
2525 27th St. E.
Bradenton, FL 34208
Questions? Contact Manatee Patriots at 941-301-4636 or Email: info@manateepatriots.us
Forward this newsletter to a friend!
Our meetings are free, informal and fun. You'll meet like-minded patriots, learn about our government and our freedoms, and get encouraged, inspired and informed.
Dr. Susan MacManus Bio


Dr. Susan MacManus is a USF Distinguished University Professor (Political Science) Emerita. MacManus received her M.A. from the University of Michigan and Ph.D. from Florida State University.
MacManus has authored or co-authored numerous publications on Florida politics, including Florida's Minority Trailblazers: The Men and Women Who Changed the Face of Florida Government, Politics in Florida (5th ed., 2019) Ten Media Markets, One Powerful State,Young v. Old: Generational Combat in the 21st Century? and Targeting Senior Voters.
MacManus and her mother, Elizabeth, authored two local Florida history books: Citrus, Sawmills, Critters & Crackers: Early Life in Lutz and Central Pasco County and Going, Going, Almost Gone: Lutz-Land O' Lakes Pioneers Share Their Precious Memories. She is a native Floridian from a citrus-growing family.
From 1998 to 2015, MacManus served as political analyst for WFLA News Channel 8 (Tampa's NBC affiliate). Since 2016, she has been the political analyst for ABC Action News (Tampa's ABC affiliate).
She is a featured columnist on sayfiereview.com—a widely read Florida-based political website. MacManus has appeared on every major broadcast and cable television and radio network and been interviewed by major newspapers in Florida, the U.S., and abroad.
She serves on the UF Bob Graham Center For Public Service Council of Advisors and on the Board of Directors of the Florida TaxWatch Center for Florida Citizenship. She chaired the Florida Elections Commission from 1999-2003 and is Florida's most-quoted political scientist. MacManus is not affiliated with any political party.
From our friends at Defend Florida...
Register for DEFEND 2022 to Secure Florida Elections in 2022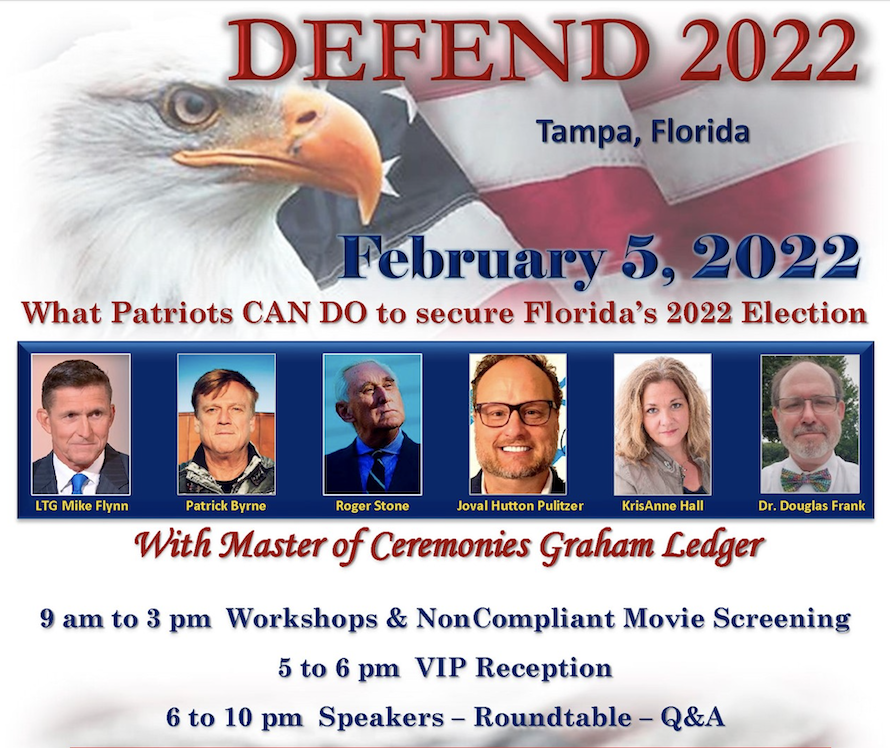 We are pleased to announce that registration for DEFEND 2022 is now open. Join hundreds of your Defend Florida colleagues from around the state to participate in a day of learning and fun.
Hear from a host of celebrated speakers including Gen. Mike Flynn and Patrick Byrne on what patriots can DO to secure Florida elections in 2022.
And roll up your sleeves and receive practical advice on how to stage a successful rally, how to work with local law enforcement to secure elections and much more!
To register, simply click here.

Sign up to be at the Manatee GOP booth for the Manatee County Fair

Republicans: this is the first opportunity for you to volunteer for 2022!
Sign up to be at the Manatee GOP booth for the Manatee County Fair by calling Ken Knight, our Fair Chair, at 703-209-4745.
Please DO IT NOW-- the Fair will be running from Thursday, January 13th through Sunday, January, 23rd!
We are looking for a few more volunteers to man our Manatee GOP booth at the Manatee County Fair! Please help us. We are especially in need of the evening shifts from 7-10pm.
You can sign-up for a 1, 2, or 3 hours shift.
It's vital that we reach people to inform them of the benefits to Manatee County, the State of Florida and our Country that our Republican Party can provide.
Thank you. Hope to see you at the Fair!
Attend Leadership Institute's School Board Activist Workshop January 19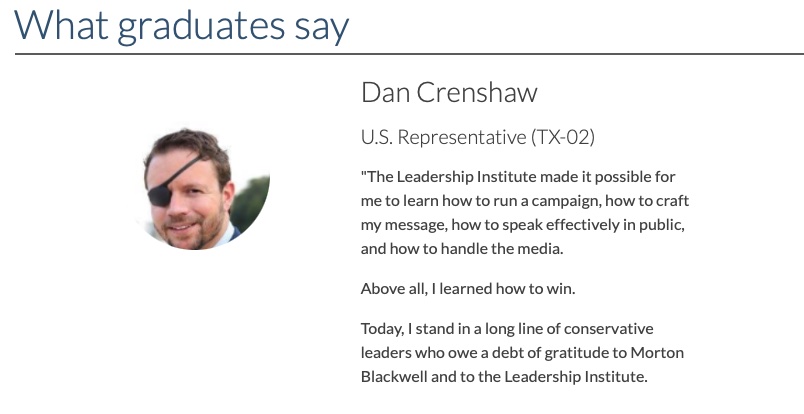 Protect Your Schools
Republican Party of Florida Chairman Joe Gruters and Florida GOP Build The Bench Chairman Shawn Frost will attend the School Board Activism Workshop. RPOF Vice Chair Christian Ziegler will be there as well. Join them!
The Leadership Institute's School Board Activist Workshop program provides you with the skills training you must have to wage and win a successful campaign for your local school board.
LI's School Board Activist Workshop program features presentations from seasoned conservatives who have served on school boards, plus campaign professionals experienced in local campaigns.
Ideal candidates include conservative leaders who are willing to engage in school boards to ensure schools focus on their educational mission for our children's future success.
Specifically, you will learn:
• The purpose of a school board
• Time-tested winning campaign issues
• Effective strategies to prepare for a school board campaign
• How to build a credible brand now so you can win
DATE AND TIME
Wednesday, January 19, 2022
5:30 p.m. - 8:30 p.m.
(GMT-0500) US/Eastern
LOCATION
Bayside Community Church - East Sarasota Campus
8200 Bee Ridge Road
Sarasota, FL 34233
COST
$15.00
View event website here:
https://leadershipinstitute.org/training/school.cfm?schoolID=53864
Transformed: From Criminal to Patriot—Hear Mystery Guest on The Justin American Radio Hour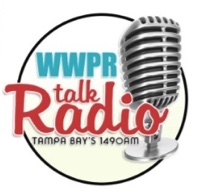 MYSTERY GUEST THIS WEDNESDAY, JANUARY 12TH!
Don't miss the "thinking person's" conservative talk radio show, the Justin American Radio Hour. The show airs on AM 1490 Bradenton every Wednesday evening, from 8:05-9 pm Eastern time. You can also listen online at https://1490wwpr.com/listen-online-streaming/ and watch on Facebook Live, https://www.facebook.com/IamJustinAmerican/.
For the upcoming show on Wednesday, January 12th, 2022... I have a very unique and interesting guest as this person transformed their life of crime and debauchery into becoming a devout Christian and a dedicated American Patriot. That's all I really want to say at this point. Trust me you won't want to miss this one. Keep on supporting small businesses, and we'll see you on the airwaves!
From our friends at the Manatee County Republican Liberty Caucus...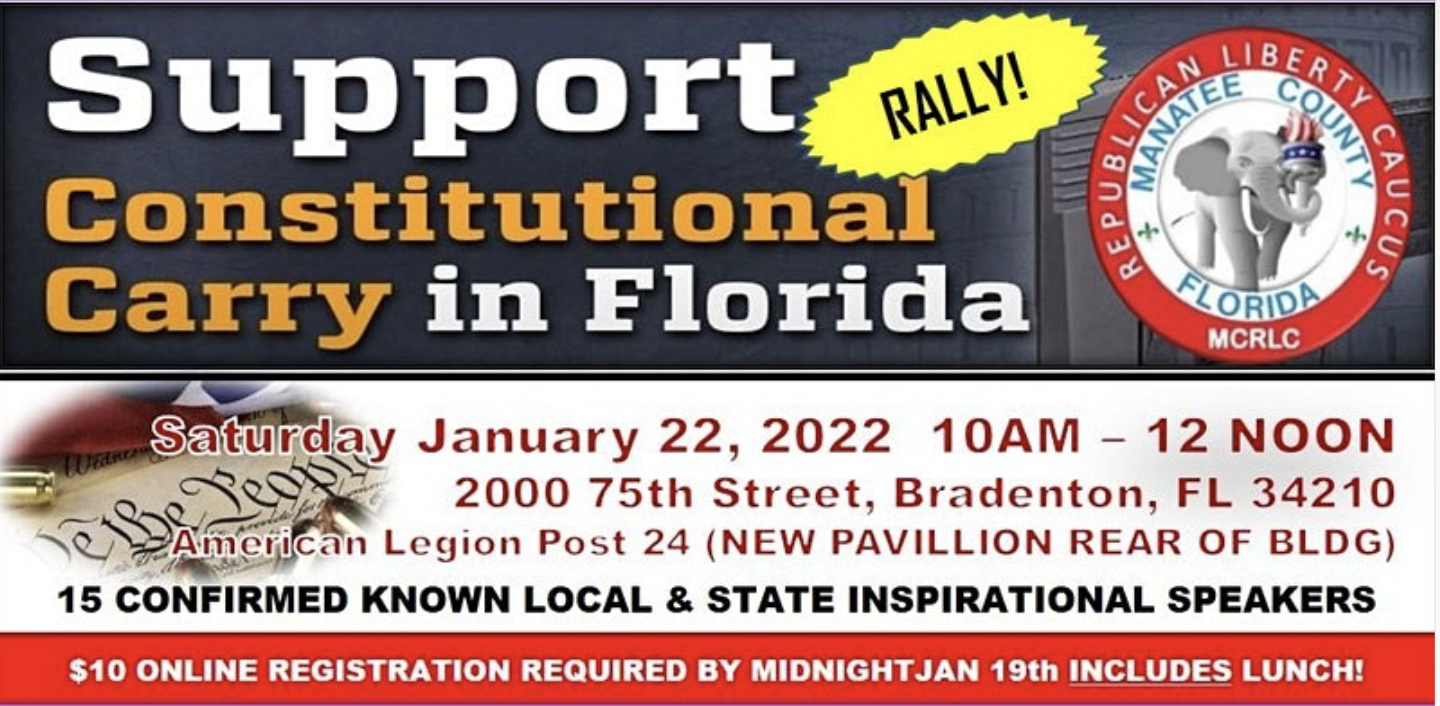 For more information and to register, click here.
Some New Year's Housecleaning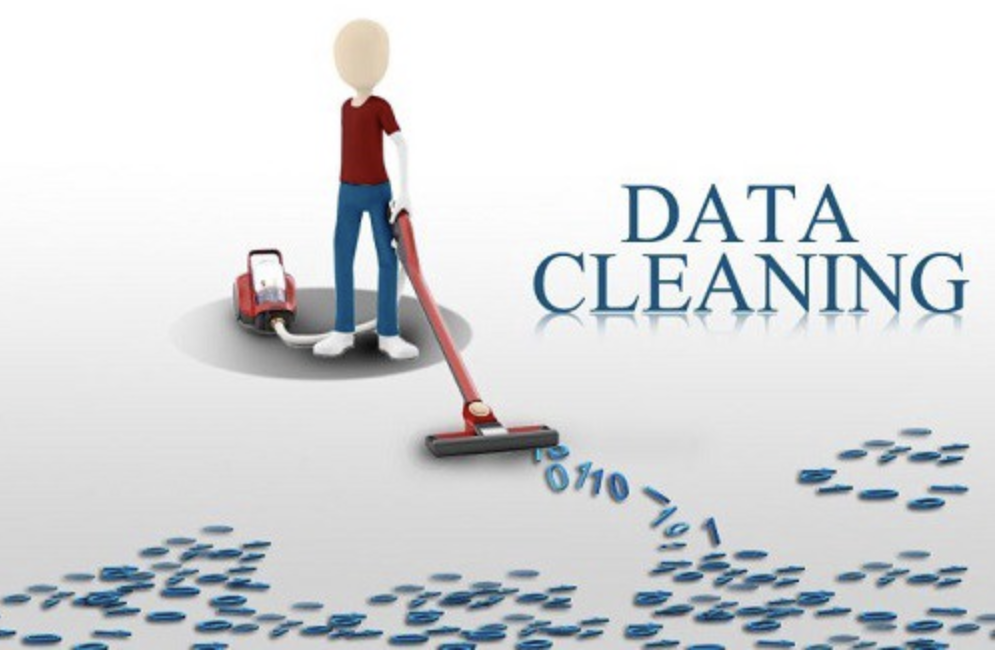 "Ring out the old, ring in the new"
There still remains a number of Manatee Patriots subscribers missing critical information. So we are providing a link so that you may update your information. To do so, simply click this link.