Remember Our J6ers! Tell Electeds to Free Our Citizens NOW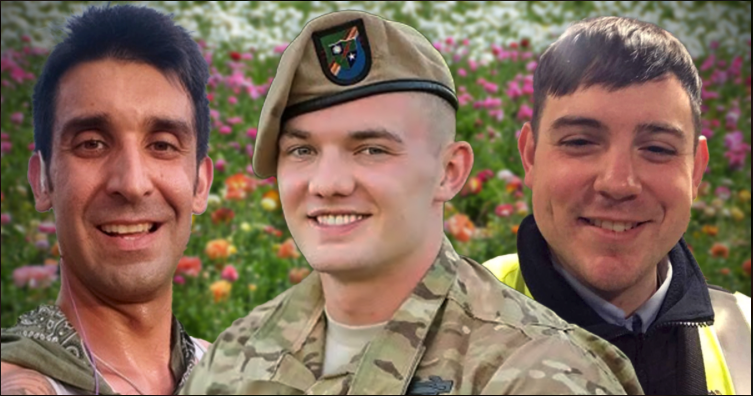 Who founded the Patriot Freedom Project to help J6ers and their families?
What famous patriot was the first to donate to the Patriot Freedom Project?
What lengths do J6er relatives have to go to to talk to their imprisoned family member?
Find out by reading reporter Kylie Thomas' article.
Recently, reporter Kylie Thomas interviewed three moms of J6ers STILL unconstitutionally held in prison.
Here's an excerpt of Kylie's report: "Each of these mothers have been galvanized by what happened to their children, and at least one has dedicated her professional life to helping January 6 defendants.
"These women – Cynthia Hughes, Angela Morss, and Geri Perna – are only three among hundreds of families that have been severed."
You can read Kylie's full story here: https://valiantnews.com/2022/05/january-6-moms-prepare-to-spend-mothers-day-alone/?utm_source=Valiant%20Email%20Newsletter&utm_medium=email&utm_content=subscriber_id:27688111&utm_campaign=5/9%20Morning%20Send
TAKE ACTION TODAY and call or write the electeds listed below.
Please do the following actions TODAY. Write or call the listed electeds TODAY:
1. WEEKLY, write Angel's Congressman, Bill Posey, Gov DeSantis. Marco Rubio, Rick Scott, Vern Buchanan, Greg Steube, Tommy Gregory, Will Robinson. Why are so few electeds speaking out about Jan 6? Tell them to ACT NOW to free the Jan 6 prisoners.
Put it in your calendar to do weekly!
Best way for us to contact Posey is a stamped and mailed letter: Congressman Bill Posey, 2150 Rayburn HOB, Washington, DC 20515.
Gov DeSantis: governorron.desantis@eog.myflorida.com
Sen Marco Rubio: (202) 224-3041
Sen Rick Scott: (202) 224-5274
Rep Vern Buchanan: (941) 747-9081
Rep Greg Steube: (941) 499-3214
FL Sen Jim Boyd: (941) 742-6445 boyd.jim.web@flsenate.gov
FL Rep Tommy Gregory: (850) 717-5073 tommy.Gregory@myfloridahouse.gov
FL Rep Will Robinson: (850) 717-5071 Will.Robinson@myfloridahouse.gov
Here is a sample message:
Dear ____,
For over a year, American citizens have endured unconstitutional imprisonment. We aren't forgetting our American citizens—many of them Florida residents—who have been unconstitutionally imprisoned for being in the Capitol Jan 6 2021.
Do all you can now to free these citizens. We are counting on you.
2. Pray the prayers Angel lists on GiveSendGo including this one: "Please pray for this to be dropped." See the rest here: https://givesendgo.com/G22ZH
3. Go to https://www.patriotfreedomproject.com for lots of info and actions: read about the prisoners, and their families. There you can donate to any of the prisoners' GiveSendGo.
4. Write letters to the prisoners. Go to https://www.patriotfreedomproject.com. Then click on Connect with a J6er and you'll see an address where you can write to one or to each one (of the MANY still held prisoner!)