from Angel Harrelson
Husband STILL in Prison for Jan 6 Rally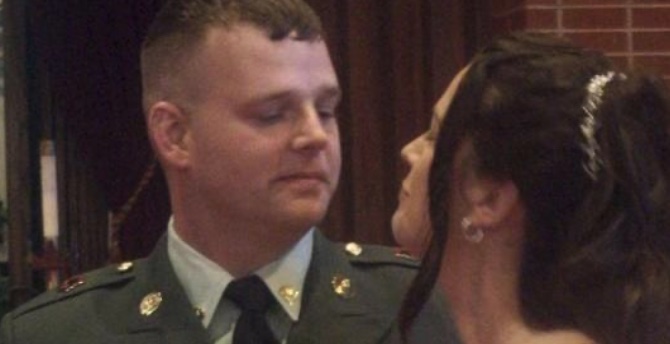 (As of Sunday, May 22), it has been 437 days since my husband has been held as a J6 hostage and he hasn't seen or talked to his children and I.
Now he has new fabricated charges against him. I know he is innocent and he is one out of many that should NOT be held as political prisoners in DCGitmo under the regime in DC.
I have a lot if vocal fight left in me to keep doing this, it doesn't stop me from doing this when dummies try to threaten me, I have a voice for a reason and I will use my voice to speak!
My husband said, Thank you for all the support and letters he has received. He is sending all of them home for me save for him, whenever he is able to come home, he will write to all that has sent him a letter. He is very thankful and appreciative to each and every one of you!
I love God, my family, my country and my freedom!!
-Angel Harrelson
STILL a PROUD WIFE of PPOW J6 in DCGitmo, Retired Army Sgt. Harrelson, Kenneth
Note from Maureen: When we learn what happened at Ken's May 17 hearing we'll update you. Meanwhile, please contact our representatives to FREE Ken.
Please do the following actions TODAY. Write or call the listed electeds TODAY:
1. Write Angel's Congressman, Bill Posey, Gov DeSantis. Marco Rubio, Rick Scott, Vern Buchanan, Greg Steube, Tommy Gregory, Will Robinson. Why are so few electeds speaking out about Jan 6? Tell them to ACT NOW to free the Jan 6 prisoners.
Best way for us to contact Posey is a stamped and mailed letter: Congressman Bill Posey, 2150 Rayburn HOB, Washington, DC 20515.
Gov DeSantis: governorron.desantis@eog.myflorida.com
Sen Marco Rubio: (202) 224-3041
Sen Rick Scott: (202) 224-5274
Rep Vern Buchanan: (941) 747-9081
Rep Greg Steube: (941) 499-3214
FL Sen Jim Boyd: (941) 742-6445 boyd.jim.web@flsenate.gov
FL Rep Tommy Gregory: (850) 717-5073 tommy.Gregory@myfloridahouse.gov
FL Rep Will Robinson: (850) 717-5071 Will.Robinson@myfloridahouse.gov
Here is a sample message:
"Dear ____,
It's outrageous that many American citizens are STILL in prison for being in the Capitol Jan 6 2021. Do all you can NOW to free these citizens.
When these people finally have their rights returned, I hope that you will be one of the ones we thank for coming to their aid."
2. Pray the prayers Angel lists on GiveSendGo including this one: "Please pray for this to be dropped."
3. Go to https://www.patriotfreedomproject.com for lots of info and actions: read about the prisoners, and their families. There you can donate to any of the prisoners' GiveSendGo.
4. Write letters to the prisoners. Go to https://www.patriotfreedomproject.com. Then click on Connect with a J6er and you'll see an address where you can write to one or to each one (of the MANY still held prisoner!)
Please consider giving to the Retired Army Sgt Harrelson Kenneth's Family Legal GiveSendGo campaign. You may access this through the "Giving" page on our website. To go there now, simply click the button below: